Kirsten Bleiweiss – Editor-In-Chief
Kirsten Bleiweiss is a 3L from Orange County, California.  She graduated from the University of Southern California with a B.S. in Neuroscience and a B.A. in Political Science.
Prior to law school, Kirsten received her Master of Arts in Bioethics & Science Policy from Duke. As an M.A. student, Kirsten worked in the Science, Law & Policy Lab (SLAPLAB) on projects dealing with virtual reality, consumer privacy concerns, and Dr. Nita Farahany's "Neuroscience in the Courtroom" project, which looks at the ways neuroscience and behavioral genetics evidence is used in criminal cases.
As a law student, Kirsten is the Editor-in-Chief of the Duke Law & Technology Review. She was a teaching assistant for the first-year writing course and a research assistant to Professors Shane Stansbury and Jeff Ward. Kirsten served as Co-President of the Duke Law & Technology Society. She also published a paper assessing how neurological enhancements affect use of force decisions under international law as part of the LENS Essay Series.
Following graduation, Kirsten will return to the Washington, D.C. office of Gibson, Dunn & Crutcher.
---
Brendan Clemente – Managing Editor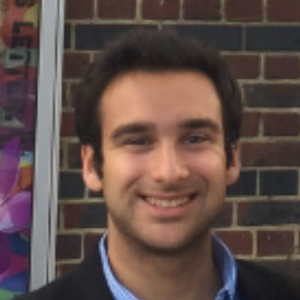 Brendan Clemente is the Managing Editor of DLTR.  As Managing Editor, he will manage assignments and other projects DLTR takes on. He is also a member of the journal Law & Contemporary Problems, Federalist Society, and Christian Legal Society.  He has also worked with the Wilson Center for Science and Justice, the Cancer Pro Bono Project, the Coalition Against Gendered Violence, and the Innocence Project. Brendan went to Notre Dame for his undergraduate degree, where he majored in Political Science and Economics. He is particularly interested in litigation, administrative law, and health and tech law. Brendan also enjoys jogging, pick up basketball, and watching football.
---
Will Stupski – Internal Chief Executive Editor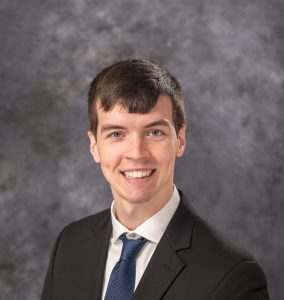 Will Stupski is a 3L from Tallahassee, FL. He graduated from the University of Florida with a B.A. in economics in 2019. Will spent his 1L summer working at the Department Labor, Office of the Regional Solicitor in Arlington, VA. During his 2L summer, he worked at the Government Accountability Office's Office of General Counsel. At Duke, Will is involved in the Public Interest Law Foundation and the Lawyer on the Line Pro Bono Project. In his free time, Will enjoys running, hiking, and watching movies.
---
Stanley Sun – External Chief Executive Editor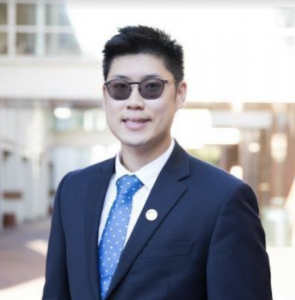 Stanley Sun is a 3L from Portland, Oregon. He graduated from the University of North Carolina at Chapel Hill with a B.S. in Mathematics and minors in Philosophy-Politics-Economics and Asian Studies.
At Duke Law, Stanley has served in executive roles with the Sports & Entertainment Law Society and Asian Pacific American Law Students Association. For his 1L summer, he interned with the Duke Wrongful Convictions Clinic. For his 2L summer, he interned with Baker Botts LLP in their Houston office, where he will return after graduation.
In his free time, Stanley enjoys art, hip-hop, and racket sports.
---
Lindsey Cohen – Senior Research Editor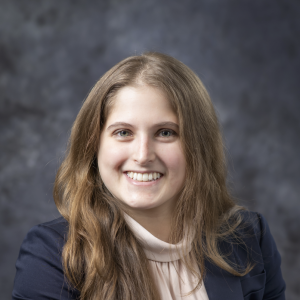 Lindsey is from just outside Boston. She went to Johns Hopkins for undergrad with majors in Political Science, Psychology, and Public Health and then got her Master of Health Science from the Johns Hopkins Bloomberg School of Public Health. Her graduate thesis was on Sexual Violence in the Military and College Campuses: Making Recommendations for Future Programs. For Lindsey's 1L summer she was supposed to intern for the Boston Red Sox, but it was cancelled due to COVID, so she was an RA for Professor Coleman researching Name, Image, and Likeness rights in the NCAA, the NCAA's handling of COVID, and issues on jury bias for an Amicus Brief for the North Carolina Supreme Court. Then she split her 2L summer between in-house counsel for a hospital (Rush Health) and the Clear Law Institute, a Title IX compliance company.
In addition to being a senior research editor for the Duke Law & Technology Review (and self-proclaimed blue booking nerd), she is a co-chair for the Coalition Against Gendered Violence,  a former board member of the Sports and Entertainment Law Society and the Jewish Law Students Association, and is involved with WLSA and intramural softball.  After graduation she plans to go into the health industry, education law, and/ or Title IX work.
In Lindsey's free time she enjoys creating new HIIT work outs, cooking, and exploring new bar/brunch places with friends!
---
Charles Provine – Special Projects Editor
Charles Provine is a 3L from Flowood, Mississippi. He graduated from Mississippi State University in 2019 with a B.S. in biochemistry and molecular biology. During college, he interned with the National Institutes of Health and the US Army Corps of Engineers.
Charles spent both summers working for Morrison & Foerster's Washington, D.C. office in their intellectual property litigation group. After graduation, he plans to return to Morrison & Foerster to begin his career as an IP litigation associate.
In his free time, Charles enjoys cycling, hiking, watching sports, and spending time with friends.
---
Brayden S. Ringel – Technical Editor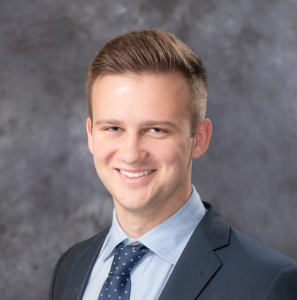 Brayden S. Ringel is a 3L from Cincinnati, Ohio. Before law school, Brayden graduated from The Ohio State University with a Bachelor of Science in Business Administration with a dual-specialization in Logistics Management and Operations Management. Brayden also completed two internships with Cintas Corporation and L Brands while an undergraduate. While at Duke Law, Brayden spent his 1L summer with Carpenter, Lipps & Leland in Columbus, Ohio, and his 2L summer with Weil, Gotshal & Manges in New York, New York. Brayden has accepted an offer to work for Weil full-time in its Corporate department following graduation from law school.
While not studying for law school, Brayden enjoys studying personal finance and investment concepts, watching critically acclaimed movies and TV shows, and exploring the top dining options in his area.
---
Harrison Hull – Content Editor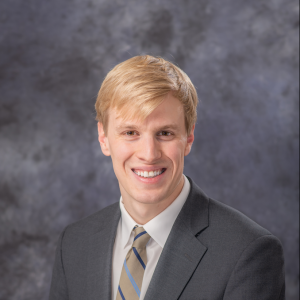 Harrison Hull is a 3L from Pittsburgh, PA. He graduated from Wake Forest University with a degree in Politics and International Affairs in 2015. Prior to law school, Harrison worked as a Business and Human Capital Consultant with Deloitte's federal government consulting practice in Arlington, VA.
Harrison spent his 1L summer working at Wyrick Robbins in Raleigh, NC and split his 2L summer between Wyrick Robbins and Robinson Bradshaw in Charlotte, NC. After law school, Harrison plans to enter private practice in North Carolina.Harrison enjoys hiking and playing tennis with his wife, spending time with his dog, Molly, and supporting Pittsburgh sports.
---
Alex Daniels – Content Editor
Alex Daniels is a 3L from Durham, North Carolina. She is pursuing a J.D./LL.M. in International and Comparative Law at Duke. Alex graduated from Georgetown University in 2016 with a B.S. in Foreign Service, majoring in International Politics and completing a certificate in Religion, Ethics, and World Affairs.
Prior to law school, Alex worked as a project assistant and then paralegal at Steptoe & Johnson LLP in Washington, D.C., where she assisted with export control and sanctions matters. During her 1L summer, Alex was a research assistant for Professor Rachel Brewster and participated in the Duke-Leiden Institute in Global and Transnational Law. She spent her 2L summer as a summer associate with Paul Hastings LLP's D.C. office.
In addition to being a Content Editor for the Duke Law & Technology Review, Alex is an Articles Editor for the Duke Journal of Comparative & International Law. She also served as the President of the International Law Society during her 2L year.
In her free time, Alex enjoys swimming, spending time outdoors, and spoiling her dog Ellie.
---
Esther Hong – Content Editor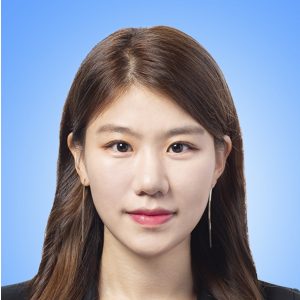 Esther Hong is a 3L from Madison, Wisconsin and Seoul, Korea. She graduated from Yonsei University with a B.A. in economics. She worked at McDermott Will & Emery as a consultant before law school. Esther spent his 1L summer working at the Legal Aid of North Carolina's  Economic Justice Initiative Group. During her 2L summer, she was a summer associate at Weil, Gotshal & Manges' New York Office. She enjoys hiking, reading, running, learning new languages, traveling, and spending time with her friends in her free time.
---
Patience Li – Content Editor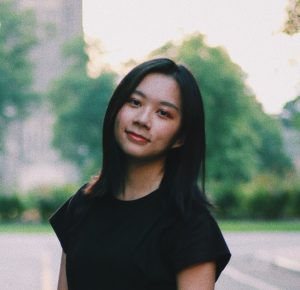 Patience Li is a 3L from Beijing, China.  After getting her B.A. degrees in Psychology and Sociology from Vanderbilt, She came straight to Duke Law as a JD/LLMLE student.  Patience spent her 1L summer working for Professor Sachs and Professor Cox.  For her 2L summer, she interned with Dentons LLP in its Pittsburgh office, exploring the corporate practices.  In her free time, Patience enjoys earning points and miles through making strategic expenses, reading and writing ancient Chinese fictions, watching criminal psychology series, and cooking.