Gina Campanelli – Editor-In-Chief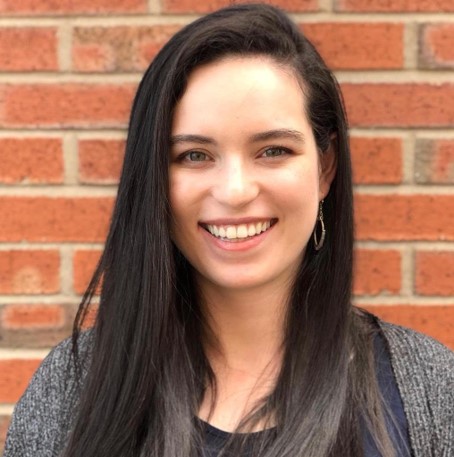 Gina Campanelli is a 3L from San Francisco, California. She graduated from Dartmouth College in 2018 as a pre-med and with a B.A. in Art History. Before law school, she worked in healthcare consulting and received a Master's degree in Biology from Harvard's Extension School.
During her 2L summer, Gina worked as an IP litigation Summer Associate at Kirkland & Ellis in Washington, D.C. After graduation, Gina will be clerking for the Honorable Todd M. Hughes on the U.S. Court of Appeals for the Federal Circuit.
At Duke, Gina serves as an online editor for Duke Law Journal and is on the Moot Court Board. In her free time, she enjoys reading and playing intramural sports, especially basketball and softball.
---
Vincent Calderon – Managing Editor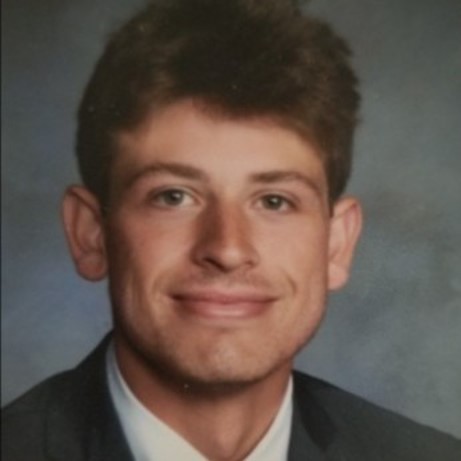 Vinny Calderon is a 3L from Long Island, NY. He graduated from Cornell University with a Bachelor of Science with Honors Distinction, with minors in Law & Society and Business Administration. Before law school, he worked in the Markets Risk division at Bank of America.
At Duke, Vinny is also a member of the Duke Journal of Comparative & International Law and 1GP. Last summer, Vinny worked at Weil, focusing primarily on Restructuring, M&A, and Private Equity. He will be returning to the M&A group after graduation.
In his free time, Vinny enjoys watching sports and playing ultimate frisbee.
---
Lucy Walton – Internal Chief Executive Editor
Lucy Walton is a 3 L from Wyoming, Ohio. She graduated from Davidson College in 2021 with a B.A. in English and History.
In addition to her work with DLTR, Lucy maintains a robust pro bono practice. She currently serves as a student attorney for the Duke Health Justice Clinic, helping North Carolina residents with disability benefits and ADA violations claims . She is also Chair of Duke Broad Street Law and previously served as Chair of the Health Care Planning Project.
Lucy spent her 1L summer working in the Department of Justice Criminal Fraud Section and her 2L summer at McDermott, Will, & Emery in Washington, D.C. After graduation, Lucy plans to return to McDermott to work in the firm's healthcare practice.
In her free time, Lucy enjoys baking, reading, and trying to master roller blading!
---
Alan LeBlang – External Chief Executive Editor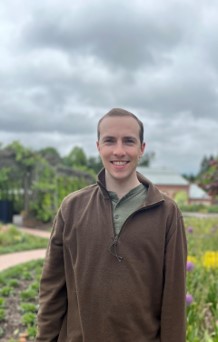 Alan LeBlang is a 3L from Centennial, Colorado. He graduated from the University of Minnesota in 2019 with a B.S. in Supply Chain & Operations Management. Outside of DLTR, Alan is a legal extern for Duke's Office and Counsel and an Executive Board Member of the law school's Business Law Society and Health Law Society.
During his 2L summer, Alan worked as a Summer Associate in the Chicago office of McDermott Will & Emery. He plans to return to McDermott after graduation to pursue health care law.
Luke Mears is a 3L from Bohemia, New York. He graduated Boston University with a B.S. in Business Administration and a minor in Statistics. In addition to his work with DLTR, Luke is also a Note editor for the Constitutional Law and Public Policy Journal. He also founded and co-directs Duke Law's Lyme Disease Advocacy Project, co-directs Duke Law's Veterans Assistance Project, and has been enrolled in Duke's Wrongful Convictions Clinic and Duke's Appellate Litigation Clinic. Luke has also been a research assistant for Professors Ofer Eldar, Veronica Root Martinez, and Brandon Garrett.
During his 1L summer, Luke worked at the U.S. Attorney's Office for the Eastern District of New York. He spent his 2L summer at Sidley Austin in their Boston office, where he will return after graduation. Luke has also worked for the Honorable Magistrate Judge James Wicks and Duke University's General Counsel's Office through externships. In his free time, Luke enjoys Duke basketball and football, New England Sports, tennis, cooking, and traveling.
---
Collette Moura – Special Projects Editor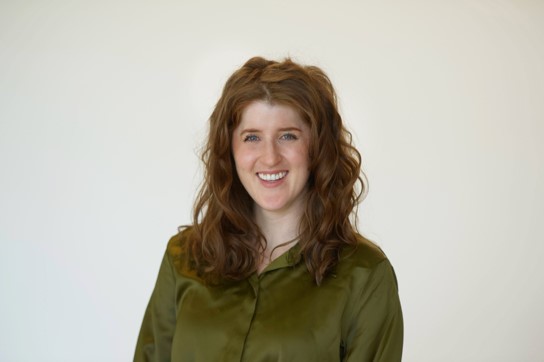 Collette Moura is a 3L from Castro Valley, California. She graduated from U.C. San Diego with double majors in International Business and Political Science. Prior to law school, she spent two years as a legal assistant in Silicon Valley.
Collette spent her 1L summer doing anti-poverty casework with Legal Services of Northern California. During her 2L summer, Collette worked in Freshfields Bruckhaus Deringer's Redwood City, CA office, where she plans to return after graduation to pursue transactional law.
Collette enjoys running, yoga, houseplants, and going to fancy coffee shops.
---
Grace Li – Technical Editor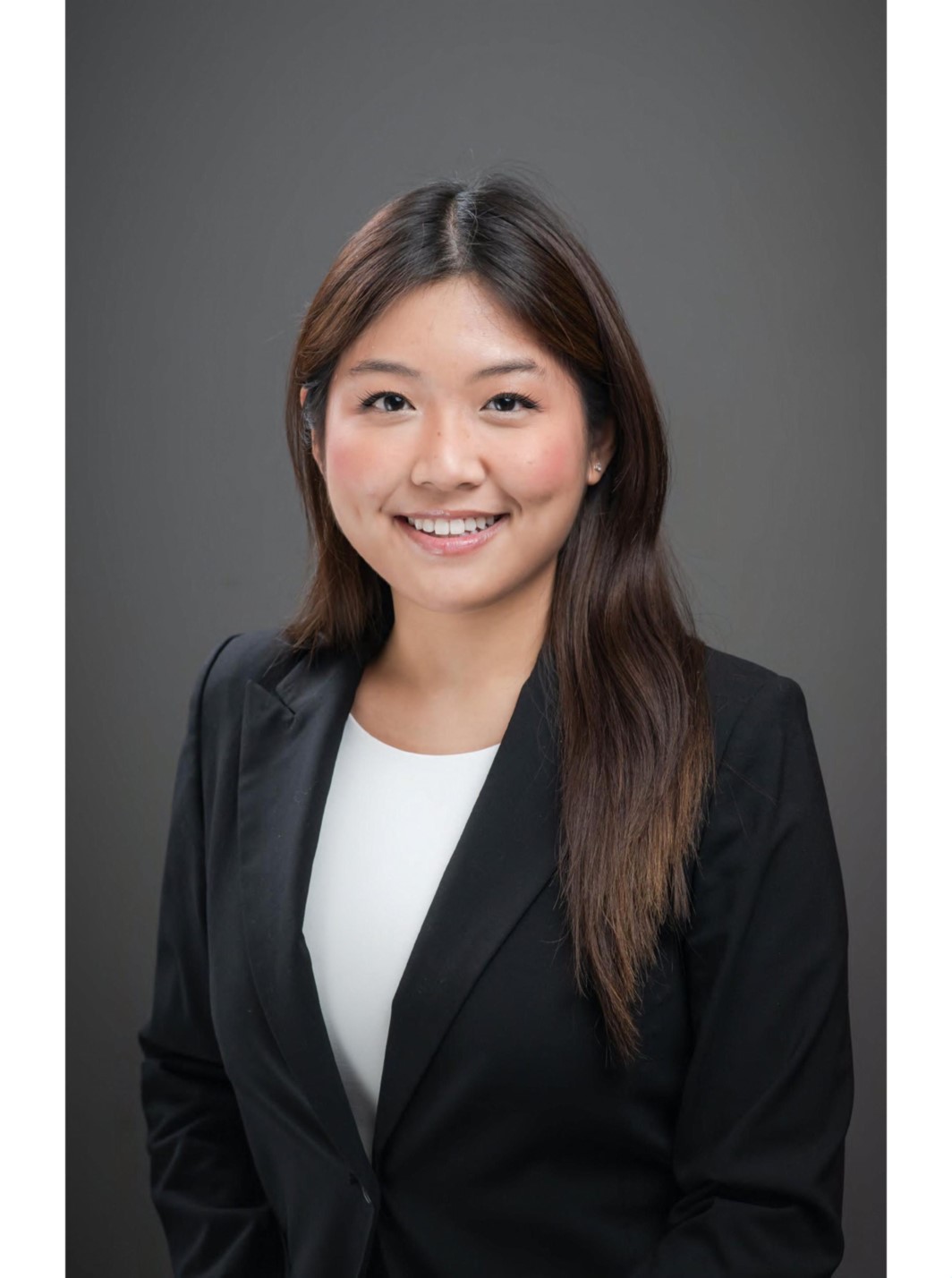 Grace Li '24 grew up in Edmonton, Alberta in Canada and attended the University of Alberta, where she studied political science and history. At Duke, Grace is one of the JD/LLM-ICL students and has been involved with several student organizations including The Duke Journal of Law & Contemporary Problems, APALSA, and Duke Immigrant & Refugee Project. She spent the first half of her 1L summer with the World Bank Group's anti-corruption unit in Washington, D.C., and the second half in the Hague, Netherlands at the Duke-Leiden Institution of Transnational Law as part of her LLM degree.
For her 2L summer, Grace worked as a summer associate at Paul, Weiss' New York office, where she will also be returning after graduation. Outside of the classroom, Grace is a huge fan of Drake, stand-up comedy, movies, and sneakers. Go Duke!
---
Muriel Wang – Technical Editor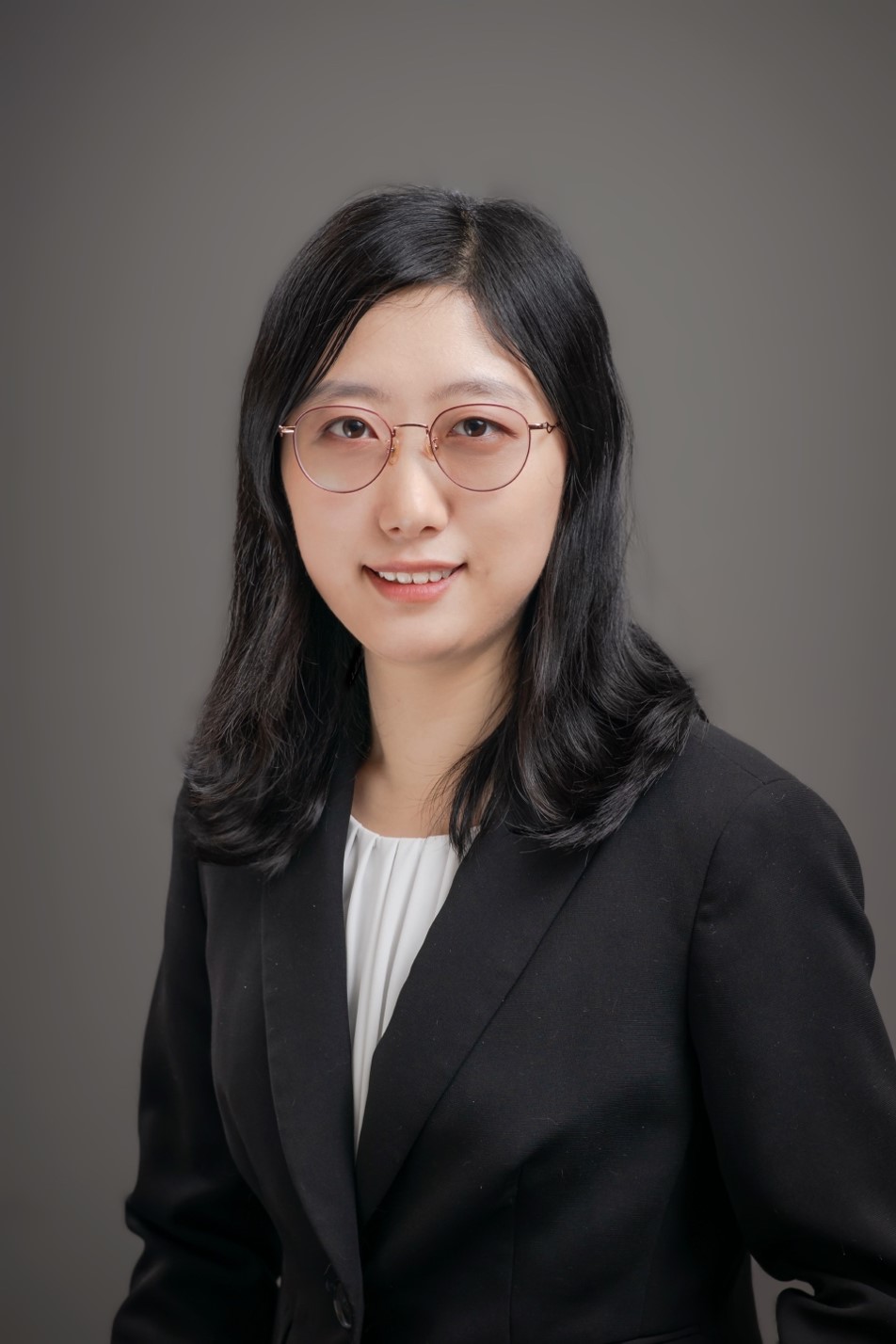 Muriel Wang is a 3L from Beijing, China. She graduated from Scripps College in 2017 with dual majors in Politics and International Relations and Japanese. Prior to law school, she spent four years working as a business transformation consultant at IBM. At Duke, Muriel has been the board member of Duke Law & Technology Society.
Muriel spent her 1L summer working at Lenovo's legal department. Last summer, she worked at Davis Polk & Wardwell's New York and Tokyo offices.
In her free time, Muriel enjoys cooking, hiking, and playing video games.
---
Madison Cash – Content Editor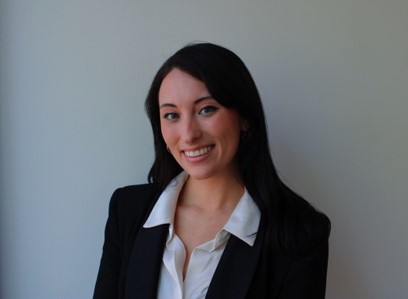 Madison Cash is a 3L from Houston, Texas. She graduated from Wheaton College with her B.A. in Spanish and English Literature. During her 1L summer, Madison interned with the Navy JAG Corps, and during her 2L summer, Madison was a summer associate at Hogan Lovells in Washington, D.C. After graduation, Madison will be returning to Hogan Lovells and subsequently will be clerking for Judge David Novak in the Eastern District of Virginia for two years.
At Duke, Madison is the President of the National Security Law Society, a Research Assistant for the Center on Law, Ethics, and National Security, and is involved in Moot Court Board. She also serves as the Notes Editor of Duke Journal of International and Comparative Law. In her spare time, Madison enjoys running, cooking, and spending time with loved ones.
---
Parker Johnson – Content Editor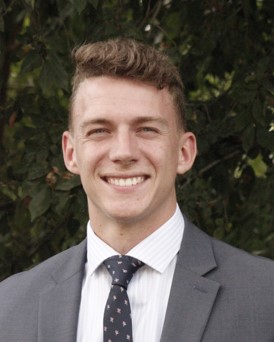 Parker Johnson is a third-year law student at Duke University School of Law. Prior to law school, experiences in the venture space sparked his interests in artificial intelligence and machine learning, while time spent building several non-profits led to a love of making a lasting impact.
Parker spent both his 1L summer working as a summer associate at Sidley Austin in Dallas, Texas. After graduation, Parker plans to return to Sidley and practice in the Private Equity/M&A space while spending time with emerging companies and Texas-based start-ups.
In his free time, Parker enjoys doing anything outdoors and exploring the Durham food scene. Go Duke!
---
Jackson Samples – Content Editor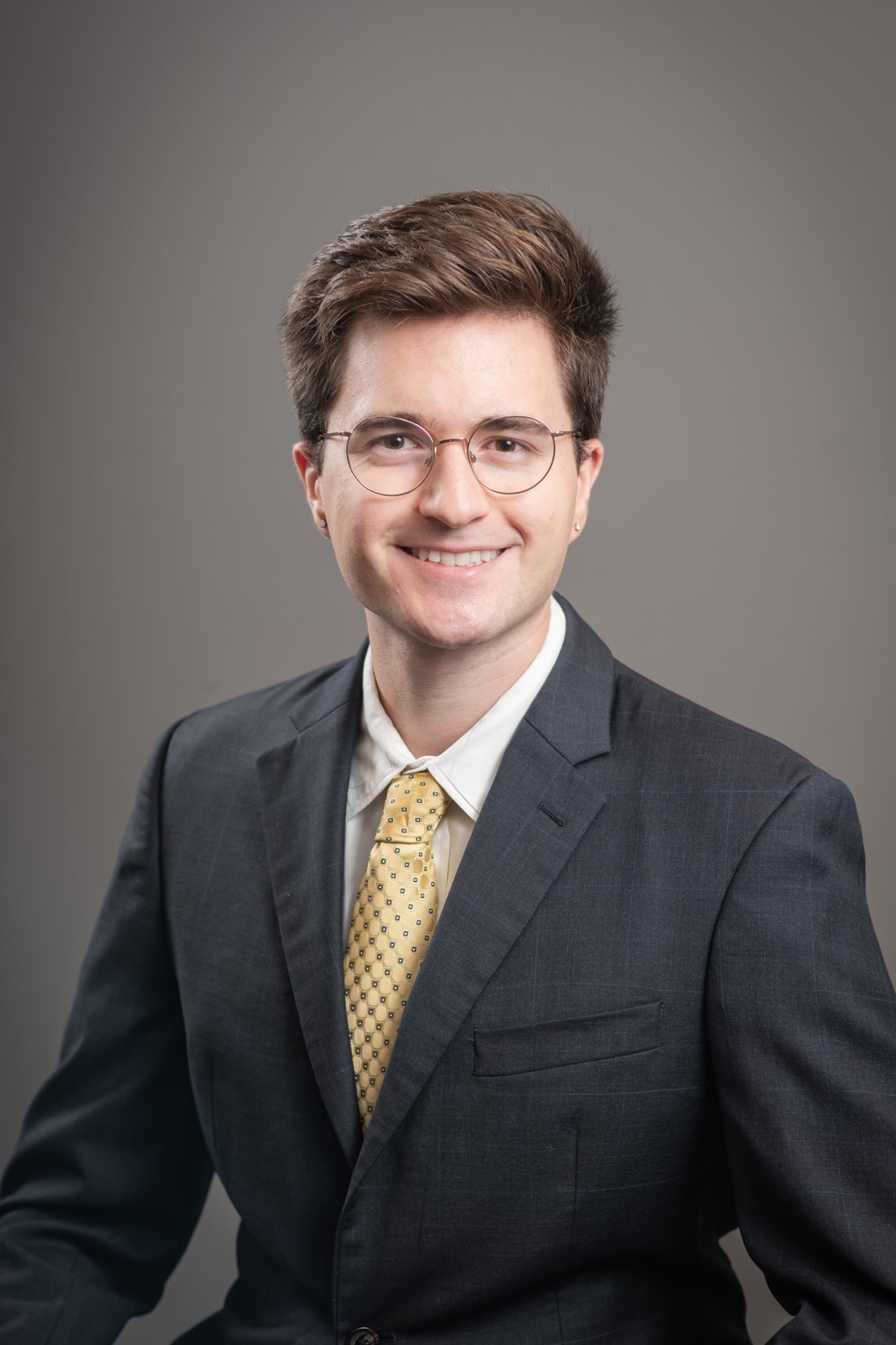 Jackson Samples is a 3L from Fairfax, Virginia. He graduated with Highest Honors from the University of Virginia in 2020 with a B.A. in Political & Social Thought and Economics.
Jackson is involved in OutLaw, where they served as the Professional Development Chair for GPI careers. He is also an Executive Board Member for the Duke Law Clemency Project.
Jackson spent his 1L summer at the Vermont Office of the Defender General and his 2L summer at the Center for Appellate Litigation in New York. After graduation, Jackson will clerk for the Honorable Joshua Deahl on the District of Columbia Court of Appeals.
In their free time, Jackson enjoys making travel plans, reading science fiction, and cooking.
---
Benjamin Spencer – Content Editor
Benjamin Spencer is a 3L from Smyrna, South Carolina. He attended the University of South Carolina, where he majored in Philosophy, Political Science, and Neuroscience. He is currently pursuing a MA in Bioethics and Science Policy alongside his JD.
Ben is an executive board member of the Duke Bar Association, senior board member of the Transactional Law Society, and currently working as a student attorney with the Duke Health Justice Clinic.
Ben spent his 1L summer working at the National Institutes of Health, and his 2L summer in the Office of Chief Counsel at the Food & Drug Administration. After graduation, he will be clerking for the Eastern District of North Carolina.
When not doing journal work, Ben enjoys baking, knitting, and writing fiction.